Sponsors
Without generous sponsors we would not be able to fund the projects we feel passionate about. We would like to thank all our sponsors for their generous donations.
Who We Are
Suicide is the 2nd leading cause of death among youth age 15-24, and the 10th leading cause of death in the United States. For every death there are an estimated 25 attempted suicides. This is just an estimate because suicide and mental health disorders are something most people don't want to think about. Of those who take their life, 90% have a diagnosable mental illness.
Our families at Free the Mind/Anchor the Soul, were affected personally by suicide. We feel passionately that somehow, the stigma of mental health must be changed and the number of suicides reduced.
Free the Mind/Anchor the Soul 5K
This was how these two families were led to the vision of raising enough funds in which to host a speaker at their local school to raise awareness for mental health and suicide prevention. Since both founding family's children were actively involved in Track & Field, a 5k fundraiser was organized. Every year since July 4th, 2016, the support system of both families in the community has come together to help sponsor the race and further our efforts to raise funds to promote awareness of mental health illnesses and suicide prevention. This, currently is the only means of fundraising for Free the Mind/Anchor the Soul, Inc. (FMAS)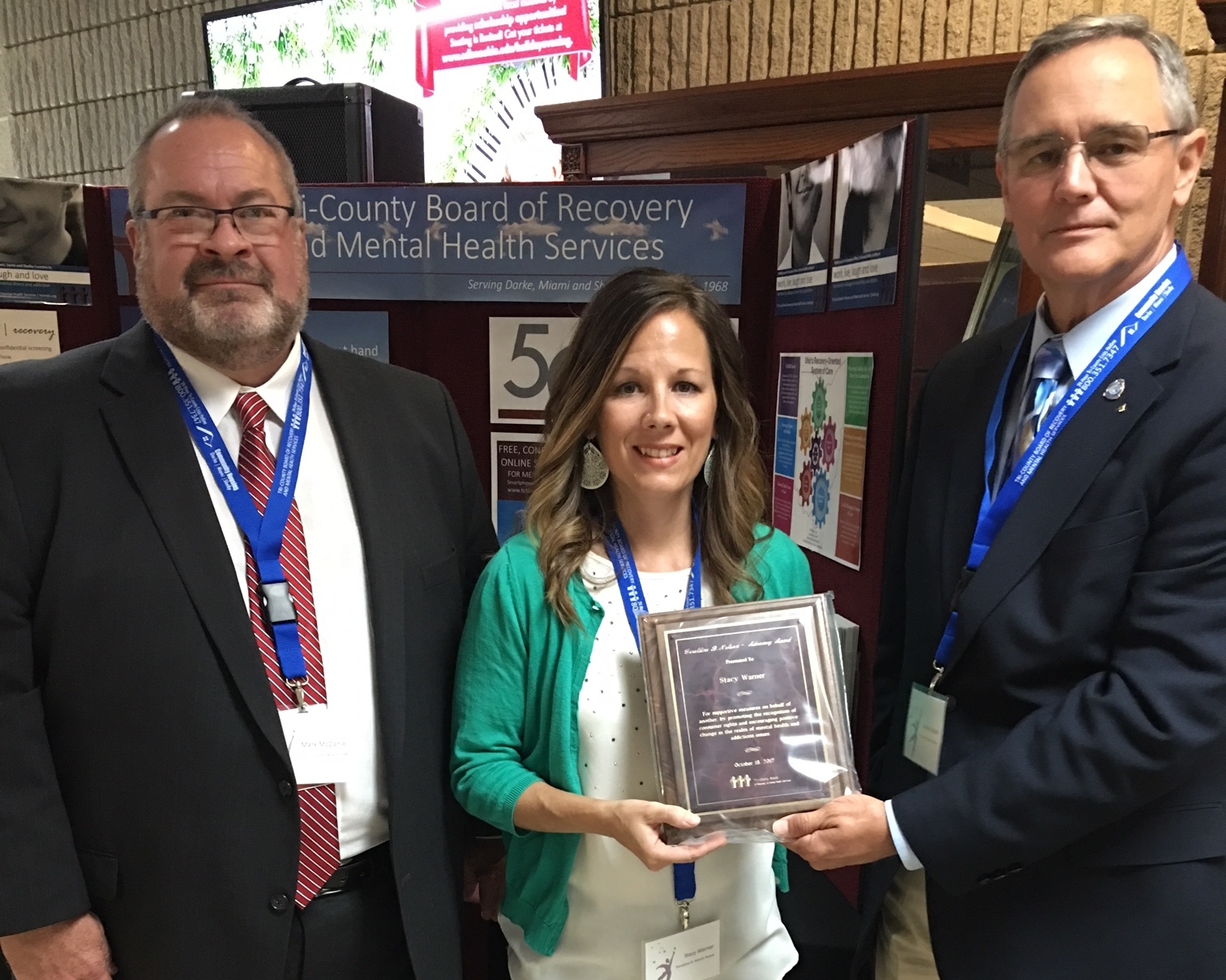 On October 18, 2017, the Tri-County Board of Recovery & Mental Health Service presented Stacy with the Geraldine B. Nelson Advocacy Award for her work with Free the Mind/Anchor the Soul, Inc. This award is given to individuals for providing support on behalf of another by promoting the recognition of consumer rights and encouraging positive change in the realm of mental health issues.
Our Stories
Our families were tragically altered by the suicide of a child seven years apart. These two devastating circumstances have brought us together with a common goal of helping to prevent youth suicide and bringing awareness of mental health illnesses.
Michael & Stacy warner, founders
On August 23rd, 2015, Mike and Stacy Warner's 16-year-old son, Bryce, took his life. They had just dropped their daughter off at college and came home to a parent's worst nightmare. Without consulting them, Bryce had stopped taking his anti-anxiety medication which misled him in his judgement. After Bryce died there were other teenagers who committed suicide in three surrounding school districts within a six-month time span. This was something the Warner's never wanted any parent, sibling, grandparent, cousin, or friend to ever experience. The pain is simply gut-wrenching. Mike and Stacy knew their lives had been forever changed. The tragedy of that day could be used for good or bad. Their strong faith in Jesus Christ propelled them to help others and give God the glory for all the good they were seeing happen despite Bryce's death. They chose Hebrews 6:18-19 as their reminder that they would one day be reuinited in heaven with Bryce, but for now, they will do all they can to save others from this pain. 
After Bryce's death Mike and Stacy formed a close friendship with Mandy Hartlage. Mandy's son William was one of Bryce's best friends. The boys had grown up competing in track & field and cross country together which had connected the families in passing. However, now they shared something much deeper
Mandy hartlage, Co-founder
On September 8th, 2008, while at work, Mandy received a call from her 8 year old son, William, stating that he had found his thirteen year old sister in her room. Jocelyn, William's sister had taken her life. Two days later in an ICU she was pronounced brain dead. Jocelyn's decision came as a shock to her entire family. Her family's first question: Why did she do this? No one ever suspected she had issues that she had been struggling with. Over the years, struggling to make sense of and deal with her own mental health issues, Mandy slowly came to the realization that there was something more going on with Jocelyn then anyone had ever suspected. She wishes she had noticed and wonders if the outcome could have been different.
Then seven years later William's best friend, Bryce, Mike and Stacy Warner's son, also took his life. It broke Mandy's heart to see this family go through the pain of losing a child and to watch her son, William, deal with yet another suicide of someone he cared about. Inconceivably, these deaths 7 years apart brought these two families, who had previously just known each other in passing, into a whole new chapter. They received memberships to a private club in which they had not asked for. With the strength and the amazing tenacity of the Warner's, Free the Mind and Anchor the Soul, non-profit was born. These two families believe strongly in breaking the stigma behind mental illness and suicide.
Meet our newest board member
Charlene Bohlender is a 1994 graduate of Sinclair Community College, Occupational Therapy Assistant Program. Ms. Bohlender worked for Concept Rehab, Inc from 1997 to retirement in 2018 as a Certified Occupational Therapy Assistant, and was Therapy Rehab Director 1996-2006. Ms Bohlender was also a Sinclair Community College Adjunct Faculty 2005-2011 and served as a board member for Sinclair Community College 2005-2013.

Ms Bohlender is married to Lynn Bohlender, has one child, Stacy Warner, five grandchildren. Ms Bohlender is a survivor of suicide loss and has since assisted with organizing the Free The Mind/Anchor The Soul 5K Run/Walk every year to benefit Suicide Prevention and the Bryce Warner Scholarship Fund. In 2018, Ms Bohlender became certified to teach Youth Mental Health First Aid classes and will be co-facilitating classes to be provided within the Milton-Union and Miami County school districts. We feel she will be a valued asset as we work towards our present goal of training every teacher and school staff member in Miami County.



The Warner's daughter, Grace, created this video while studying journalism at Ohio University. Not only was it a part of Grace's healing process, but it also received 14th place for a prestigious Hearst Journalism Award and runner up in Region 4 Society for Professional Journalism Mark of Excellence Awards for online feature reporting. This video is such a reminder of hope even in the darkest times.
Resources
"Awareness is power. The greater your awareness, the greater your power."
Bryant McGill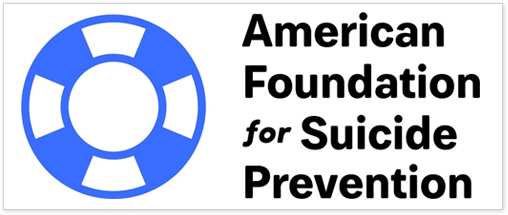 American foundation for
suicide prevention
AFSP is dedicated to saving lives and bringing hope to those affected by suicide. AFSP creates a culture that's smart about mental health by engaging in the following core strategies:
Funding scientific research
Educating the public about mental health and suicide prevention
Supporting survivors of suicide loss and those affected by suicide.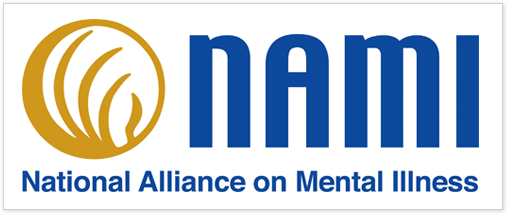 National alliance on
mental illness
NAMI is dedicated to building better lives for millions of Americans affected by mental illness. They work to raise awareness along with providing support and education to those in need. NAMI has local, state organizations all over the US. Click the link below to find a NAMI near you to see how you can get involved or find help and hope.
Tri-county board of recovery &
mental health services
TCBMDS is dedicated to planning, funding, monitoring and evaluating substance abuse and mental health services for Miami, Darke, and Shelby Ohio counties. They work diligently to see that the services are cost effective and of the highest quality; informing the community about these services; and how to access them. TCBMDS has been a part of, or collaborated with the majority of Free the Mind/Anchor the Soul,Inc.'s projects. They are a highly valued asset to our mission.