FREE THE MIND / ANCHOR THE SOUL
5K WALK RUN
Race Location
1 Wright Rd.
West Milton, OH 45383
4th Annual 5K Walk/Run
Kick-start your 4th of July with a 5k so you can enjoy all those BBQs. This is a great course with a 1-mile loop in the woods and the last mile is downhill. Beginning and ending at the same location.

This event is to break the stigma on mental health and raise awareness for suicide prevention. Suicide is the 2nd leading cause of death in youth and young adults ages 15-34.
Proceeds go to various local projects for mental health awareness and suicide prevention along with the Bryce Warner Scholarship Fund.
Register online before June 21st to receive a T-shirt and sparklers July 4th - Check-in and registration 7:45 a.m.-8:45 a.m. Race begins at 9 a.m.
*Back again this year*
cash prizes-Top male & female overall $100 each, 2nd place male & female $50 each teams over 7-$3 discount per person with a prize for the largest team
Prizes awarded to top male & female per category; 6-14, 15-19, 20-30, 31-40, 41-50, 51-60, 61-70,
71 and over.
Afterwards, stick around for West Milton's annual parade at 11 a.m. and the 4th of July festival in the West Milton park.
Check out our years of fun!
Past
Projects
Our supporters are so important to us.
We want to share what we have been able to accomplish because of their generosity.
May 2019
In May, Stacy had the privilege of awarding the Bryce Warner Memorial Scholarships to William Morris and Eryn Oldham. Both students graduated from Milton-Union High School in 2019. Eryn and William both have faced some hardships during their high school career and yet they both worked part time while attending high school, playing multiple sports and had an active involvement in 4-H. Eryn intends to study animal science at The Ohio State University and William is studying business at Wright State University.
Spring 2019
In the spring of 2019 FMAS was blessed with two grants to further mental health education efforts within the Miami County School District.
The first was a $10,000 grant from The Stouder Memorial Foundation. The second was a $1,500 grant from The Walmart Foundation. These grants will allow us to continue partnering with the Tri-County Board of Recovery and Mental Health and the Miami County Education Center to ensure that every staff member in the county receive the Youth Mental Health First Aid course. After that we hope to begin working towards curriculum that will incorporate mental health education for the students.
July 4, 2018
FMAS 18 had a great turnout with 381 registered participants. We gave away some great prizes to our winning runners and raised over $9,000 for next year project. Our goal is to have every teacher in Miami County Ohio be trained in the Youth Mental Health First Aid course within the next three years, along with continuing to award the Bryce Warner Memorial Scholarship each year.
Thank you to everyone that participated and supported FMAS18.
MAY 25, 2018
Free the Mind/Anchor the Soul, Inc. awarded two scholarships in the amount of $1500 each to two very deserving young ladies from Milton Union High School. The Bryce Warner Memorial Scholarship was designed for youth moving on to a 2-4 year higher education or a tech school. Bryce worked hard, but school did not come easy for him. We wanted to reward individuals who have overcome obstacles, worked hard, had extra curricular and community involvement, yet may not have been able to have the high grade point average that many other scholarships are looking for. Congratulations Allison Beetley and Rachel Grim. Allison will be attending Sinclair Community College and Wright State University to receive her bachelors in nursing. Rachel is attending Wright State University for a teaching degree and special education endorsement for ages K-3. We look forward to seeing the fruits of your labor ladies."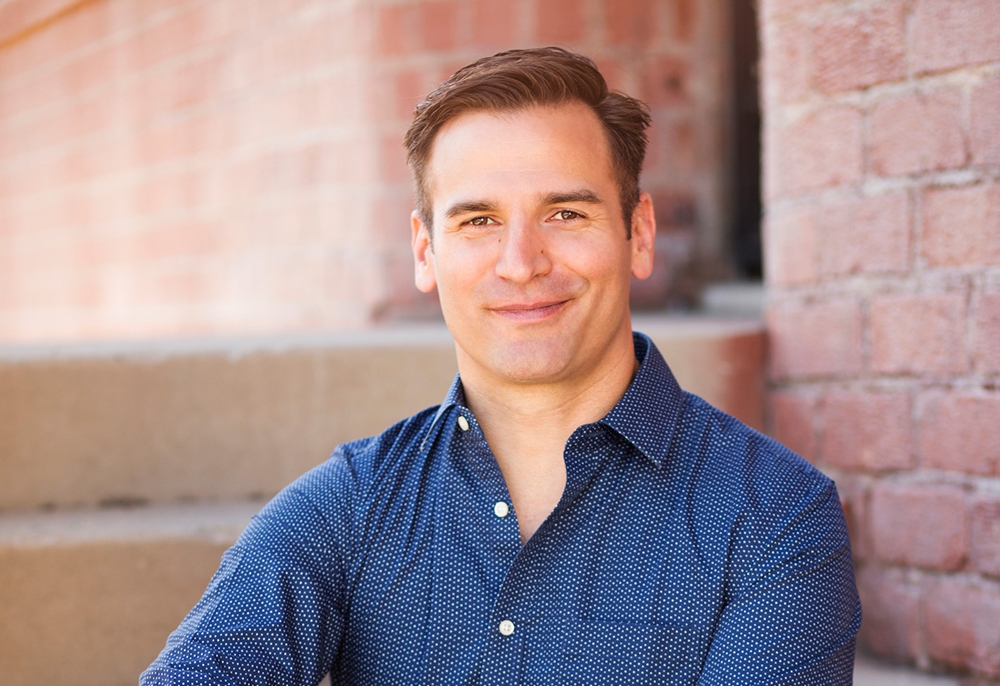 March 2018
On March 27th FMAS in conjunction with Tri-County Board of Recovery & Mental Health, and Milton-Union Schools held an assembly for middle school and high school students to hear Ross Szabo speak about taking charge of their mental health. Then later that evening Ross spoke to community members. Ross is a national speaker, award winning youth mental health advocate, teacher, and the author of, Behind Happy Faces. Ross was well received and Milton Union Schools hopes to keep the youth talking about mental health in some follow-up small group settings.
September 2017
In September, six billboards were placed in Miami County Ohio in observance of Suicide Prevention Awareness Month. These billboards promoted the national crisis text line. We feel the ability to use a crisis text line is vital to todays youth. This project was a joint effort with the Tri-County Board of Recovery and Mental Health.
To learn more about the crisis text line click on the link below.
August 2017 - present
In August, the Miami County Education Service Center held its first Youth Mental Health First Aid Class free of charge for Miami County teachers. FMAS, Inc. collaborated with The Tri-County Board of Recovery & Mental Health in providing these classes. It is FMAS, Inc's hope to be able to provide funds for every teacher in Miami County to attend these classes.
To find out how to attend one of these classes click on the link below.
July 2016
The first 5k run/walk was held on July 4th 2016. With over 325 registered attendees the first 5k raised more than $6,500. It was declared a success and has provided necessary funding to begin breaking the stigma on mental health